12-14 October 2021
24th Asian Project Market
APM 2020 Awards
Officially selected projects become contestants for APM awards endowed by APM official sponsors. The winner of APM awards this year will be announced online on 28 October 2020.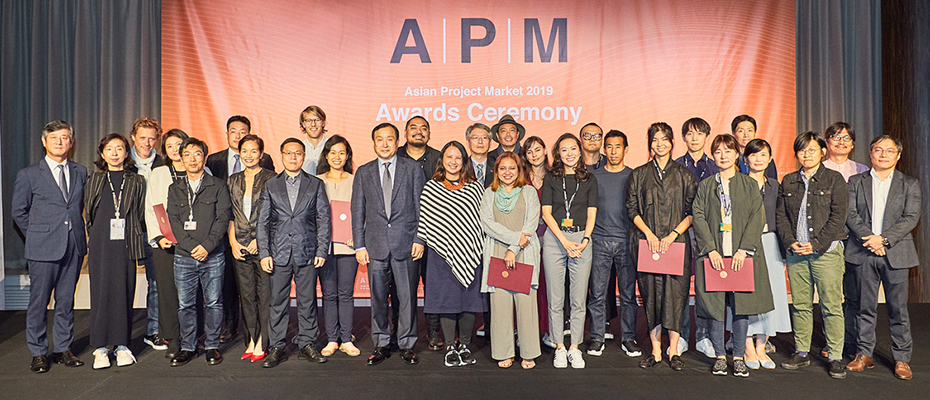 Busan Award
Busan Metropolitan City sponsors the Busan Award committing $15,000 USD to a project chosen from the official APM line-up. Busan Metropolitan City administers additional annual funds to lend stronger financial support to promising filmmakers participating at APM.
CJ Entertainment Award
CJ Entertainment Award commits 10,000USD in cash to an international project. The 'First Look Option' regarding production, investment, sales and distribution of the awarded project may be bestowed by CJ ENM through discussions between the winner and CJ ENM before presenting the award.
ArteKino International Prize
ARTE Kino awards 6,000EUR in cash to a project chosen from the official APM line-up. The winner may allow the screening of the film on the ARTE Kino Festival website (internet non-exclusive rights with a restrictive number of viewings for 30 days).
MONEFF Award
MONEFF Award commits 20,000 USD in post-production service and facilities, especially editing or VFX to a project chosen from the official APM line-up.
Note for APM Award Laureates
APM holds no responsibility regarding the production rights of projects. In case of conflict, the awarder may make the awardee take legal responsibility and the awardee shall comply.
When a project wins any of the APM official awards, upon its completion into film, the project should put the logos of the sponsoring company and organization, logo of APM and a line mentioning the winning of the award on its opening credit.